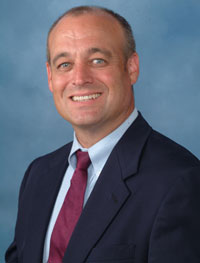 John W. Dillow,BA

Why call Oregon Hearing and Speech Center?
Because, wearing digital hearing aids is like having tiny computers inside your ears. Mathematical formulas called algorithms are used to analyze sounds as they enter the hearing aids. "John Dillow has the experience and has been fitting and dispensing hearing aids since September 1983". He can preset these algorithms to match your hearing profile; then as sound enters your hearing aids, the algorithms adjust the sounds appropriately. For example, if you have difficulty hearing with lots of background noise, your hearing aids will amplify the speech range and limit louder sounds.
I look forward to hearing from you and helping solve all your hearing aid needs. Call me at (503) 492-8000. By the way, I also do in - home visits and Saturday appointments. Don't wait. Call today!
Thank you,
John W. Dillow, BA
Oregon Health License HAS-P 063660
Work History
Miracle Ear Hearing Aid Centers, Vice President
Houston, Texas 1983 to 1989
Starky Labs, Ambassador Outside Representative
Portland, Oregon 1989 to 1991
Beltone Business Owner
Portland Oregon 1991 to 2004
Oregon Hearing and Speech Center
Portland Oregon 2004 to Present.