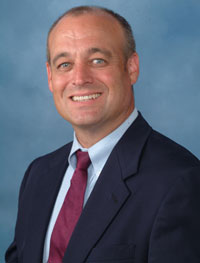 Testimonials

| | |
| --- | --- |
| | I'm very happy with my new hearing aids from Oregon Hearing and Speech. Now, I am hearing sounds alot clearer, than I ever had before. I like the new location at Gresham Urgent Care too. Roger Liburdy" |
| | |
| --- | --- |
| I am Ann Anderson, I am very happy with my new hearing aids. I have had trouble with hearing, since I was 9 months old. In Portland, Oregon get your hearing aids from Oregon Hearing and Speech Center.." | |
Thomas R. Conover of Gresham, a civil engineer and PhD, wears two hearing aids:

"John Dillow and I have had a great business relationship since 1999. We have also become good friends! We spent close to three years getting my first devices to fit well ... they kept working loose. Since then, I am now on new ones with digital electronic programming."

"Always cheerful and patient, John has a near obsession with pleasing – so he always supplies good service! John is honest, ethical and a good man."
Mary Sandercock of Sandy, Oregon, wears two completely in-the-canal hearing aids:

"A special thank you for the prompt, excellent service and reliability. It is so important to hear and understand in all types of situations; it's called quality of life."

"Thanks John Dillow, for your special quality of care."
Beverly Underwood, an Oregon Hearing and Speech Center customer since 1990:

"John is the most wonderful hearing aid specialist in Oregon!"

"I have known him for 20 years and he has always been professional, fair and – most importantly – caring of this client."
Carol Nykerk, an Oregon Hearing and Speech Center customer since 1999:

"John Dillow is the best in the business."

"He is always there for me and always fixes my hearing aids immediately. Rarely do my aids need to be sent out – John fixes them for me right on the spot."
Melva Zialcita of Gresham:

"My Mother's hearing much better now!"

"She has a profound, bilateral hearing loss and cannot hear without hearing aids. John has been helping her hear for several years and we're happy with his service."